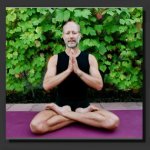 Will's Yoga Teaching Schedule
 Certified Anusara yoga teacher E-RYT 500
Drop-in

  Anusara® Yoga Class –  Saturdays:  11:00  – 12:15 am 
$12 drop-in fee.  (convenient 7-class pass cards available for $84)
Classes held in North Seattle at the Phinney Neighborhood Center, 
6532 Phinney Ave. N.,

room #5, Blue building.


Yoga mats and blocks provided; feel free to bring your own equipment if you have it.  Classes  are open to everyone and all levels; small class size, personalized  instruction  beautiful setting will leave you feeling recharged and vibrant.
    

 
$12 drop-in fee.  (convenient 7-class pass cards available for $84) I am delighted to hold classes in my home studio and share the warmth and bhavana/flavor of my yogic living room.  Classes are warm, inviting and challenging, based on the level of students present and the feel of the group.  This is a great way to have a semi-private with me at an incredible price.
 .
Private 

Anusara Yoga Class
 Customized instruction based on your needs and interest
Instruction includes, but is not limited to: physical recovery, yoga alignment and modifications, meditation, spiritual growth, life coaching…
Individual one-hour session at my home location $65 ;  prepaying for ten $550 ($55 per session; transferable to others)
9537 1st Ave. NW, Seattle, WA  98117
Phone (206) 861-2775
 .
Olympic Athletic Club Classes (

membership or visitor pass required)


…….

– membership gives you access to 16 of my classes per month, plus full club amenities 
Monday:   12:00  noon to 1:15 pm
Friday:     12:00  noon to 1:15 pm
Sunday:    11:15 am  to 12:30 pm
Sunday:     6:30 pm  to 7:45 pm


Yoga Instruction  
     Yoga is one of my life's true passions; I  love what it contributes to my over-all health and spiritual growth. I love serving my community and bringing in a light-hearted  healing energy.  I have been practicing yoga since 1998 and received my first certification as an instructor in 2001.  I am currently registered as an Anusara  Inspired TM instructor and am close to completing my second certification as a fully Anusara Certified teacher.  Anusara Yoga has been the strongest influence in my teaching since I started studying it in early 2004. It is a heart-felt style that emphasizes making an intimate connection with the intrinsic goodness within us, flowing from us and pulsing into the  world around us. 
          I strive to bring passion, playfulness and a deep reverence into each class I  teach.   My classes are life-affirming and full of opportunities to create integration and a sense of freedom and ease.  I bring a lot of energy, light and fun into each class as we explore alignment and heart themes that deepen the  learning.   My classes are designed to inspire and create optimal health on all levels of being. I study and teach from a Tantric-based yoga philosophy that provides  us a profoundly rich language and structure for cultivating a sensitivity to our divine nature.  
        The philosophical background of the yoga I teach comes from the rich wisdom of Tantra Yoga. It is a poetic and beautiful practice that recognizes the power of intrinsic goodness of life. the very power of nature within us.  It encourages us to cultivating an intimate  awareness of a unifying consciousness that pulses through the universe and ourselves.  Aligning our relationship with the body, mind, and spirit, so as to live with a compassionate and open heart,  helps us to also align with our community and world at large. My goal as a teacher is to help the student make more connections and deepen their awareness of this bigger pulse.  The deeper the  relationship, the more we cultivate a sense of freedom and ease through  the process; the more we open to the fullness of our senses, intuition  and ability to maintain an open heart.
      I teach a wide variety of  yoga poses sequenced in a way to explore the power and delight of precise alignment while flowing with grace.   We explore diverse  ways to break through the resistance that keeps us from seeing our own awesomeness and radiance. By cultivating playfulness, along with the discipline of  refinement, we progress through the poses and progress through the  higher refinement of our personal transformation.   My teaching reflects this open and soft approach to a non-competitive  and deeply spiritual practice, on the mat and off.  In each class we look to  experience the radiance of Spirit and find unique and creative ways to go deep and have fun at the same time.  By exploring heart-oriented  themes we recognize that life's challenges are also life's blessings; allowing ourselves to feel deeply and live  passionately we learn and grow.  We move compassionately through the poses using the body as a tool to connect with the deeper layers of our being and shine from the inside out.   
              I look forward to seeing you in one of my classes soon.

Private Individual and Group Yoga Classes
 I work individually with students who want the personalized instruction of one-on-one classes.  These private classes are especially helpful for someone who doesn't want to work in the  classroom setting or requires specific guidance relative to their unique health needs, schedule limitations, or level of practice.

Fees: Private sessions are $65 each,  $55 when purchasing a block of ten sessions ($550).
       

Classes are  taught out of my home: 9537 1st Ave. NW, Seattle
I teach group classs or workshops on yoga, meditation and  stress management.  I am available to customized a presentation or class for your specific needs.  Fees are based on  location, length and class size.   Feel free to call or email to discuss how I can serve you.   (206) 861-2775).  
       I conducted multiple Stress Management Through Yoga workshops for both King and Snohomish County Wellness programs. I customized interactive workshops showing how yoga and meditation can be used for health and well-being.
Reference available upon request.

Payment Options
Personal Check

: You can make a payment with a personal check and mail it to  William Doran, 9537 1st Ave. NW, Seattle, WA  98117

         
Credit Card

: I accept credit card payment through PayPal

, the EBay transaction service.  To make a payment click on button below or go to

www.paypal.com

   and then click on the "Send Money" tab.  Enter my email address   wjddoran@comcast.net  as the  "account to make a payment to".