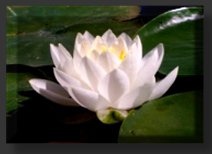 Here you will find a collection of favorite books on yoga poses, philosophy and poetry. 
Click on the title hyperlinks to take you to the Amazon.com website.
Instruction in Yoga Asana (poses)
Hatha Yoga Illustrated, For Great Strength, Flexibility, and Focus     by Martin Kirk and Brook Boon.  I feel like this is one of the best yoga books in my collection.  It has a very insightful introduction to the art and science of yoga and then moves right into well written and illustrated presentations of the poses, divided into well organized groupings of pose types.
Yoga Heals Your Back, 10-Minute Routines That End Back and Neck Pain   by Rita Trieger.    Beyond the obvious benefits listed in the title this book has groups of progressively sequenced poses all presented clearly and with great photos. I come back to it time and again for the sequences.
Lilias! Yoga Gets Better With Age    by Lilias Folan
What a delight to see has this American pioneer of yoga has remained relevant and right in touch with a growing population of older students.  There is a lot of very useful material, both philosophical and instructional, in this book.
The Yoga Handbook, A Complete Step-By-Step Guide   by Noa Belling.     I come back to this book time and again for inspiration and insight on how to teach sequencing of poses.  The pictures and guidance are great.  The Posture Summary Chart is an awesome visual compilation of the main posture groups.  I rate this book very high.
Light on Yoga   by B.K.S. Iyengar.       Written by the founder of Iyengar Yoga, this is considered to be "the bible" for studying Hatha Yoga and asana postures.  The book is a classic, but a bit old in its presentation.
Yoga The Iyengar Way, The New Definitive Illustrated Guide by Silva, Mira & Shyam Hehta.     Great illustrations and guidance for the primary Yoga postures as taught within the Iyengar school of Yoga.
Dancing the Body of Light, The Future of Yoga   by Dona Holleman and Orit Sen-Gupta.     A thorough, in depth yet easy to read manual on Yoga.  Her seven principles of yoga are very clear and insightful.
Yoga Mind Body (DK Living)   Sivananda Yoga Vedanta Center / Paperback.    Another well written and illustrated guide for asana and Yoga philosophy
Yoga Mind, Body & Spirit, A Return to Wholeness    by Donna Farhi.    Donna Farhi shows yoga students of all levels and traditions how to use yoga as spiritual practice and a vehicle to connect body and mind. This is a resource I come back to time and again.  Her interpretation of the Eight Limbs is one of the best I've read for the western mind.
American Yoga, The Paths and Practices of America's Greatest Yoga Masters  by Carrie Schneider.     This is a wonderful book for giving insights into the lives of some of the greatest Yoga instructors that have come out of America.  The biographies are insightful and the instruction on a diverse selection of poses is worth every penny of this low-cost book.
Partner Yoga, Making Contact for Physical, Emotional, and Spiritual Growth  by Cain Carrol and Lori Kimatta, N.D. This delightful book offers something unique and fun in regards to applying Yoga postures as part of the interplay with others.  It gives clear guidance and pictures of how to do the postures with another person.

Yoga Philosophy
Finding the Midline, how yoga helps a trial lawyer make friends and connect to Spirit, by Bill Dorigan / Paperback/ Published 2012 / Price: $
Certified Anusara Yoga teacher Bill Dorigan authored this very personal and applicable look at the key philosophical elements of a yoga practice, on and off the mat, and how they are directly related to refining our life.  "Hugging the Midline" is metaphor for finding steadiness in our connection to Spirit.  This is a great resource for taking your understanding of a life of yoga to a deeper level.  Also, this book is a useful tool for yoga teachers looking for teaching themes in their classes.
Tantra Illuminated, The Philosophy, History, and Practice of a Timeless Tradition  by Christopher Wallis / Paperback/ Published 2012 / Price: $30.00.      By far, this is the best book I have read for clarifying and making yoga philosophy accessible to the non-academic reader. It is well worth the price!  It is a very readable book that makes the depth and breadth of yoga philosophy comprehensible while also offering wonderful insights and core teachings. Emphasis is given to the development of Tantra,  the philosophical base to Hatha Yoga.  
The Yoga Tradition, Its History, Literature, Philosophy and Practice  by Georg Feuerstein, Ph.D. / Paperback/ Published 2001 /   A very comprehensive and complete covering of the diversity of yoga over the epoch of its formation. This book is an excellent overview.
Myths of the Asanas, The Stories at the Heart of the Yoga Tradition    by Alanna Kaivalya & Arjuna van der Kooij.    This is and exceptional book of stories and myths that gives clear and well-written insight into the names behind the poses and core yoga principles.  Very much recommended!
Shiva Sutras, The Supreme Awakening  commentary by Swami Lakshmanjoo
Deep, but relatively easy to follow, commentary on a classis Kashmiri Shaivism text giving clear teaching into Tantric Yoga (not the sex stuff…) philosophy. I love the way the author knows how to communicate to the Western reader this deep Eastern teaching.
Kashmir Shaivism, The Secret Supreme Revealed by Swami Lakshmanjoo This book is the source for deep insight into one of the most refined yogic philosophies and how it helps one find their true nature which is all being, all consciousness, all bliss.  The author goes into the heart of the teaching.
Desire, The Tantric Path to Awakening  by Daniel Odier
Profound teachings about the nature of desire and its tremoring vibration pulsing through life; how to be present to the world and savor all aspects of it through full consciousness.  This book is a definite must for very practical insight into Tantric Yoga living.
Yoga Spandakarika, The Sacred Text at the Origins of Tantra   by Daniel Odier.    This book is an excellent companion to the one listed above.  It is a translation and commentary on a couple profound Tantric Yoga texts.  It addresses concepts such as how to be in harmony with the cosmos and how to explore the unity of consciousness that is divine presence in all things.
The Doctrine of Vibration, An Analysis of the Doctrines and Practices of Kashmir Shavism  by Mark Dyczkowski.    The author explains the central feature of Kashmir Shaivism: the all pervasive Consciousness of Shiva.  This is one of the most profound and powerful books into a all too little know area of deep yogic philosophy.  I found the book to be indispensable, compelling and mind expanding overall. One of the best additions to my yoga library.
Tantra, The Path of Ecstasy   by Georg Feuerstein.     Feuerstein draws on the ancient texts to describe the Tantric path in great detail, including realization of the subtle body, directing energy through the chakras, and, yes, sex. Taken together, tantra becomes a vivid, multifaceted path to self-realization. This is a good overview of Tantra in general.
Meditation is Boring? Putting Life in Your Spiritual Practice  by Linda Johnsen.     An easy entry into yogic philosophy and basic meditation.
Heart of the Yogi, The Philosophical World of Hatha Yoga   by Doug Keller
This is one of the most thoughtful and clearly expressed book sharing great insight into the background of yoga's development through the Vedic periods, the Preclassical, Classical and the Tantric Yoga Revolution.  His knowledge is profound and his way of expressing it in a easy to follow and informative way speaks volumes.  Highly recommended, especially if you want to go deeper with your insight of the Tantric path. Note: To buy this book you must order through the author's site and use a PayPal account. I ended up emailing him at DoYoga@aol.com requesting a copy and he mailed it with an invoice.  Well worth the $32 price.
Yoga from the Inside Out, Making Peace With Your Body Through Yoga by Christina Sell.   Anusara teacher and student Christina Sell relates her personal story of making peace with her body.  In doing so she writes a wonderful practical guide of how self acceptance can lead one deeper into a state of grace and inner peace.  Her insights on applied yoga philosophy make this a very valuable addition to your library.
Yoga of Heart, The Healing Power of Intimate Connection  by Mark Whitwell.      This is a very personal look at the practice of yoga and how it can serve to  deepen our relationships, within and without.  It warm-heartedly guides the reader to accept there divinity as it is expressed in our everyday living. It is a wonderful source for creating a sense that we are OK as is and our life has its merits and purpose by nature of its existence; life affirmations run throughout the book.
Bringing Yoga to Life : The Everyday Practice of Enlightened Living by Donna Farhi.    Farhi (Yoga Mind, Body, and Spirit; The Breathing Book) explains how to begin the process of integrating the principles of yoga into daily living. This is not a book for seekers of a quick self-help fix; Farhi points out "the ancient science of Yoga does not pretend to be simple, quick, or easy." Rather, it's for readers interested in learning about the origins of yoga and using this deeper understanding to bring slow improvement to mind and body.
Jnaneshwar's Gita  Translated by Swami Kripananda.     One of the most insightful translations of the Bhagavad Gita.  Jnaneshwar was an Indian saint who wrote his commentary on the Gita around 1290 AD as an enlightened yoga master while still in his teens.  This jewel of a book was a treasure when I discovered it as a recommendation by John Friend.  As a note, the link above is to the Siddha Yoga publishing bookstore website and $18.95 price.  Amazon's price is hyper-inflated so don't buy there.
Bhagavad Gita, A New Translation   Translated by Stephen Mitchell.    On the list of the greatest spiritual books of all time, the Bhagavad Gita resides permanently in the top echelon. This poem of patently Indian genius sprouted an immense tree of devotional, artistic, and philosophical elaboration in the subcontinent. The scene is a battlefield with the prince Arjuna pitted against his own family, but no sooner does the poem begin than the action reverts inward. Krishna, Arjuna's avatar and spiritual guide, points the way to the supreme wisdom and perfect freedom that lie within everyone's reach.  Stephen Mitchell's translation is written for the western reader and is clean, clear and easy to read.
Bhagavad Gita: The Song of God    Translated by Swami Prabhavananda and Christopher Isherwood.      This is another excellent translation of the Gita.
The Essence of Yoga, Reflections on the Yoga Sutras of Patanjali by Bernard Bouanchaud.     This translation of the Yoga Sutras illuminates the underlying philosophy and spiritual dimension of yoga. For the first time, in this new and elegant translation from the Sanskrit, all the sutras appear in an accessible question-and-answer format, along with special queries that encourage self-reflection.
The Shambhala Guide to Yoga, An essential introduction to the principles and practice of an ancient tradition  by Georg Feuerstein.   As the title states, this source covers the fundamental concepts of Yoga
Meditation for Starters  by Donald Walters (Swami Kriyananda).     This is an informative guide into meditation written by one of the foremost direct disciples of Paramhansa Yogananda.
The Autobiography of a Yogi  by Paramahansa Yogananda.    Yogananda's autobiography has long been regarded as a spiritual classic, revealing the sentiments and teachings of one who helped spread Eastern knowledge in the West.
At the Eleventh Hour: The Biography of Swami Rama  by Pandit Rajmani Tigunait, Ph.D.       This biography of Himalayan Institute founder Swami Rama consists of anecdotes centering around the transmission of ascetic spiritual traditions from grandmaster to master to disciple.  

Mystic Poetry
The Gift, Poems by Hafiz the Great Sufi Master  Translations by Daniel Ladinsky
The Subject Tonight Is Love, 60 Wild and Sweet Poems of Hafiz   Versions by Daniel Ladinsky
Love Poems From God, Twelve Sacred Voices from the East and West    Translations by Daniel Ladinsky
The Essential Rumi    Translations by Coleman Barks with John Moyne
The Soul of Rumi: A New Collection of Ecstatic Poems    by Coleman Barks, John Moyne  (Translator), Nevis Ergin  (Translator), A. Arberry (Translator), Reynold A. Nicholson (Translator), Maulana Jalal al-Din Rumi (Contributor)
The Love Poems of Rumi by Jalal Al-Din Rumi, Deepak Chopra (Translator), Fereydoun Kia (Translator)