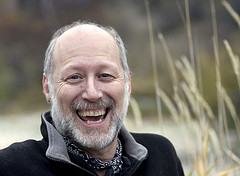 I have studied many paths to wisdom and have received professional training in the fields of life coaching, yoga instruction, meditation and metaphysical studies. I bring a high degree of integrity and sensitivity to my work and integrate my diverse philosophical practices into my teaching and support services. I truly love people and love intimately connecting through the heart.
As your coach or yoga instructor I will support you on your process of self-discovery and the creation of the highest image of who you choose to be.
A little more about Will Doran
Intuitive and insightfully clear healer
Compassionate and caring
Husband and father of two sons
9 years in high-tech sales and business management
Visionary artist
Bilingual in Spanish and English
1985,   Graduate University of Washington, Jackson School of International Studies,
1996,   Graduate of The Rose Pearl, School of Metaphysical Studies
2001,   Certification:  Certified Yoga Instructor – The Yoga Tree, Seattle, WA
2003,   Certification:  Personal Life Coach – Academy for Coach Training (ACT), Bellevue, WA
2014,   Certification:  Certified Anusara® Yoga Teacher,  Anusara School of Hatha Yoga
2014,   Recruited to be the USA Regional Representative for Anusara School of Hatha Yoga

Testimonials and client comments:
"Will is one of the greatest spirits I have been blessed to encounter. He is a seer who calls on truth in every facet of his own life and so draws out the same in those around him. The breadth of his power is wide, but it is compassion that he raises above all else. In me he has drawn out patience, sweetness, peace and new understandings and provided tools to sustain such gifts. I am forever grateful."   – Georgina
"I wanted to thank you for the coaching sessions and the experience, you are a master! I came to you wanting to get help getting my life organized, focused and motivated and with your guidance I got so much more. You helped lead me back to my core, taking back my power, seeing how I was constantly giving it up through worry and fear. I now live everyday coming from integrity, respect and love for myself and others and all that I originally came seeking your help for is easily falling into place. Thanks so much!"    – Dave
"I just wanted to say THANKS again for everything!!! Words cannot express my gratitude for all that you, and coaching with you, has done for me. Please just know that it is very much appreciated!"  -Michelle
.
Feel free to contact me with any questions you have. 
I'd love to answer them.
will@theyogacoach.com    ~  Will Doran 206 861-2775
.
.
.
.
.
.
.
.
.
.
.
.